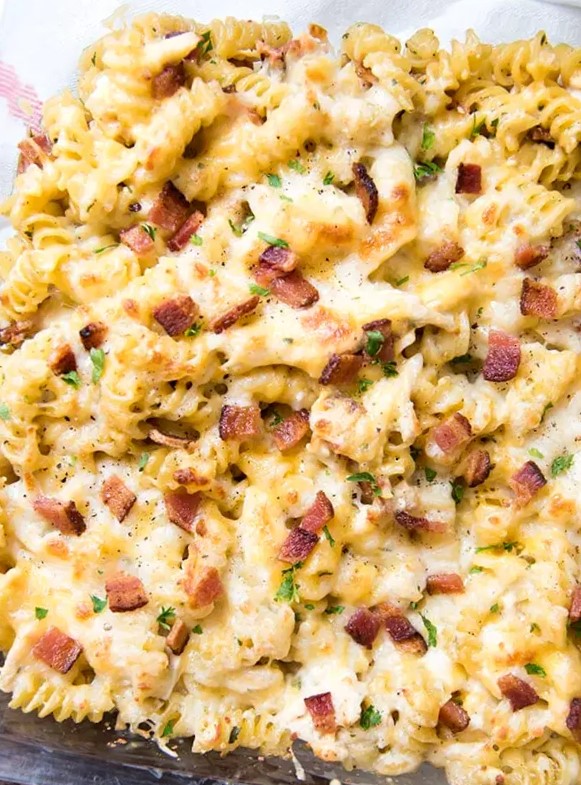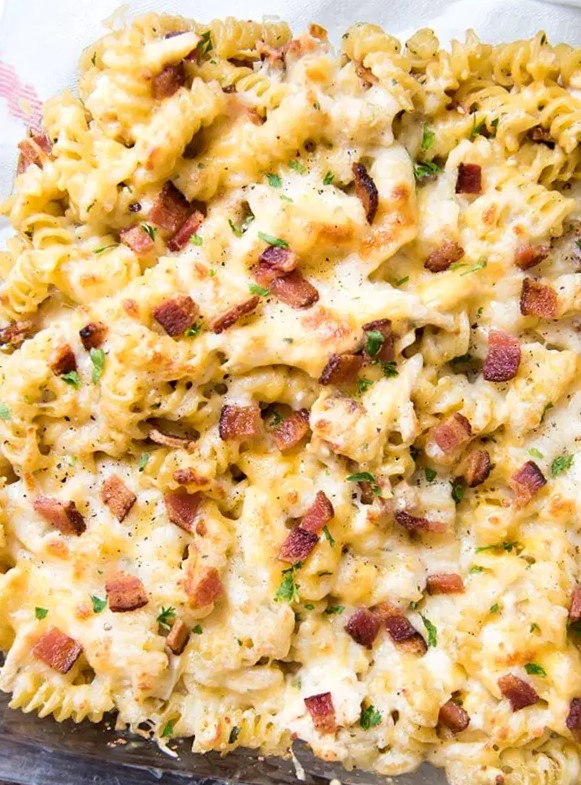 Ingredients
16 oz rotini pasta (penne also works great)
5 oz cream cheese, softened
16 oz jarred Alfredo sauce
2 cups shredded cheddar cheese
1 oz packet ranch seasoning
2 cups shredded and cooked chicken
1/2 cup cooked and crumbled bacon (about 8 strips bacon)
Instructions
1. Bring a large stock pot of salted water to a boil. Boil pasta according to package directions until al dente. Drain pasta and return to pot over low heat.
2. Quickly add cream cheese to pasta and stir until cream cheese is melted and well incorporated.
3. Add Alfredo sauce, cheddar cheese and ranch seasoning and stir to combine.
4. Fold in cooked chicken and crumbled bacon. Serve immediately!