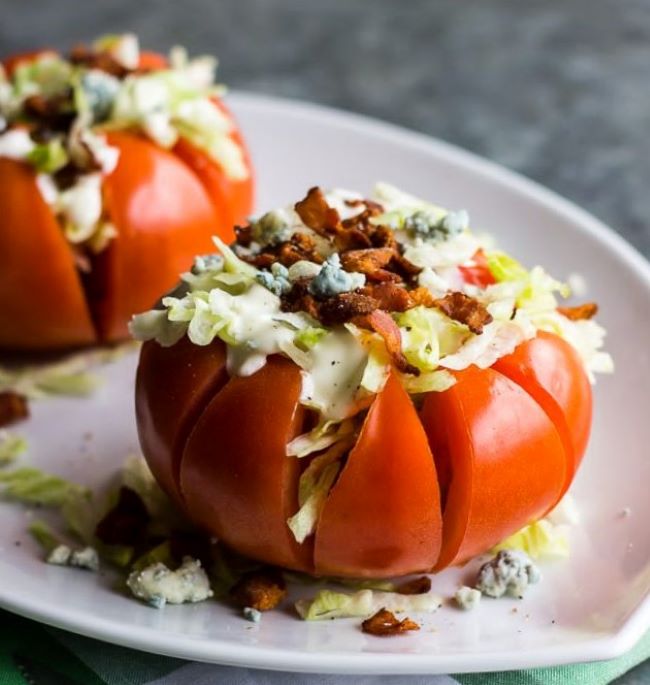 Ingredients
• 4-6 large tomatoes
• 1 pound ground beef
• 2 tablespoons taco seasoning
• 4 cups spinach, chopped
• 1/2 cup corn *fresh or frozen
• 1/4 cup sharp cheddar cheese *optional
• 1 tablespoon cilantro, chopped
Instructions
• Preheat oven to 375.
• Slice the top off the tomatoes and scoop out all the pulp. Place in a baking dish.
• 3. Brown the ground beef in a large saute pan. Once cooked through, add the taco seasoning.
• Add the spinach and corn. Cook until the spinach is wilted and everything is fully mixed together.
• Stuff the tomatoes with the beef mixture. Use any leftover beef in the bottom of the baking dish.
• Sprinkle with cheese.
• Bake for 15 minutes or until cheese is melted. Top with the cilantro and serve.