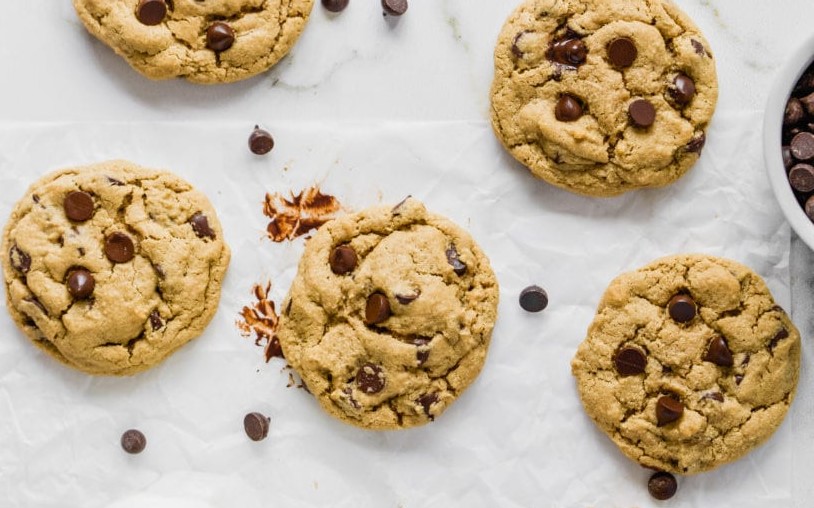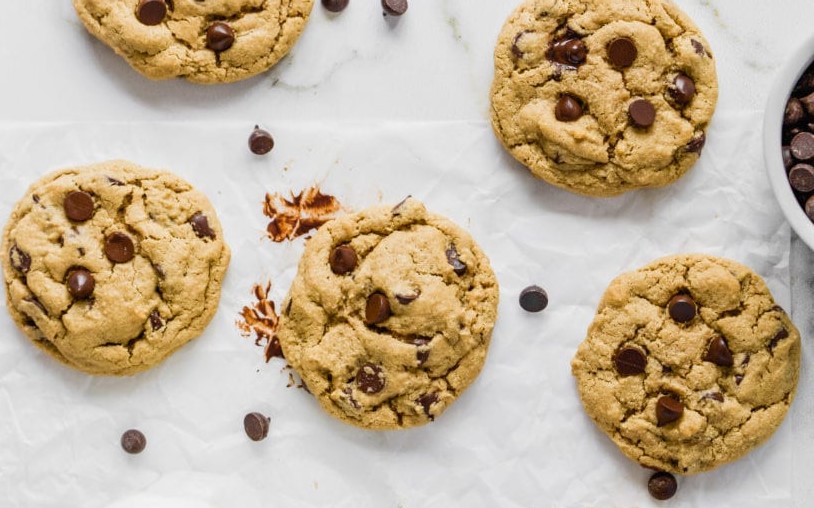 Everyone loves to bake cookies with family or friends (everyone, right???), and this is an easy, healthy way to make your favorite cookie!
COCONUT BUTTER CHOCOLATE CHIP COOKIES
Prep time: 10 minsCook time: 12 minsTotal time: 22 mins
Serves: 1 dozen
INGREDIENTS
⅔ cup cassava flour
½ Teaspoon baking soda
¼ Teaspoon sea salt
¾ Cup coconut butter (softened)
3 Tablespoons honey
3 Tablespoons coconut sugar
1 Egg (room temp)*
1 teaspoon vanilla extract
½ Cup chocolate chips
INSTRUCTIONS
Heat your oven to 350 degrees.
Mix together the flour, baking soda, and salt in a small bowl.
In a larger bowl. mix the coconut butter, honey, and coconut sugar with a fork. Once the sugar and coconut butter is completely combined, mix in the egg and vanilla.
Stir the dry ingredients into the wet to form a dough, and fold in the chocolate chips.
Line a cookie sheet with parchment paper, roll the dough into balls, and place them on the cookie sheet (use a cookie scoop for even-sized cookies).
Flatted the cookies because they won't spread on their own, and bake for about 12 minutes.
Let cool and enjoy!
NOTES
*To bring the egg to room temp: Take it out of the fridge 30-60 minutes before you plan to bake the cookies, or set it in a cup of room temp water for 5-10 minutes.