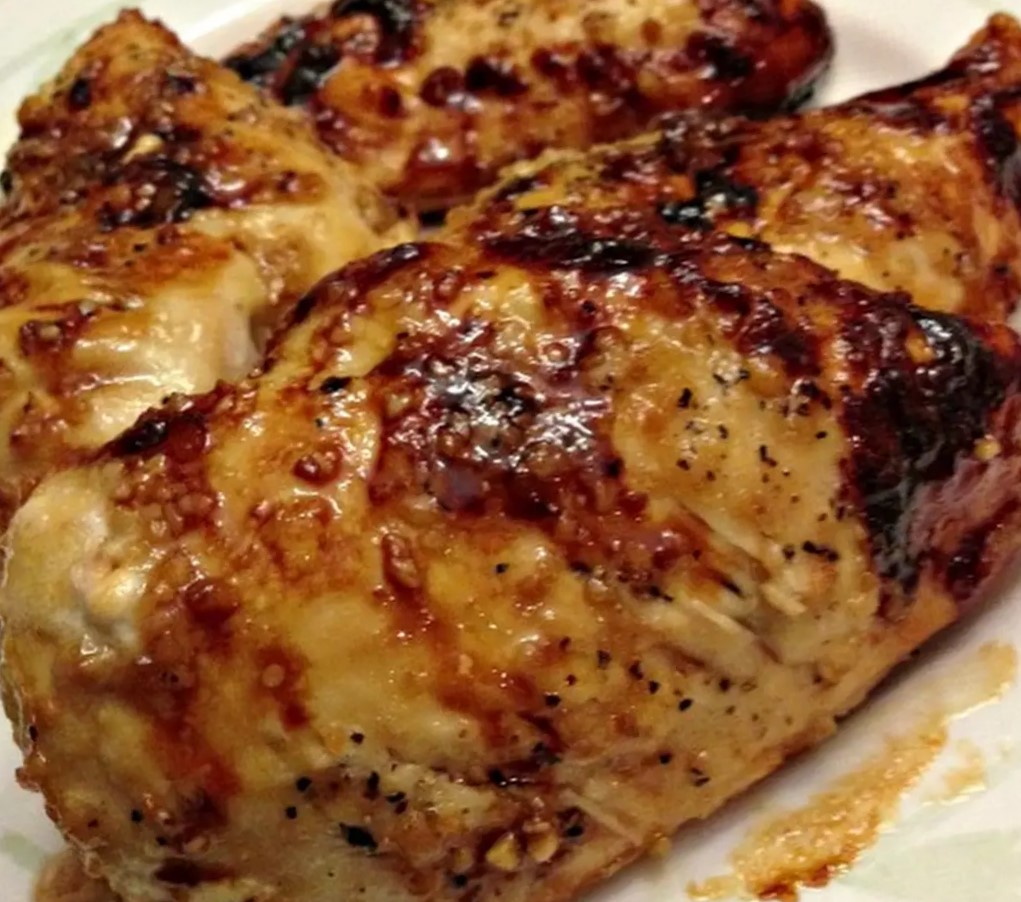 This recipe for "Easy Baked Chicken to Die For" is a simple and delicious way to prepare juicy and flavorful chicken. It requires just a few ingredients, including boneless and skinless chicken breasts, brown sugar, olive oil, and minced garlic. The chicken is seasoned with a sweet and savory mixture of brown sugar and garlic, then baked in the oven until it is fully cooked. The result is a tender and juicy dish that is sure to be a hit with your family and friends.
Ingredients
4 Boneless and skinless chicken breasts
4 Tbs brown sugar
3 tsp olive oil
4 Garlic cloves, minced
Instructions :
Preheat the oven to 400 degrees and spray baking dish with oil
Put the olive oil in a small pan and saute the garlic until it is tender.
Remove the olive oil and garlic from heat and add the brown sugar.
Place chicken breasts into the baking dish and spread the brown sugar and garlic mixture over top of the chicken.
Place in the oven and bake for 30-45 minutes or until the chicken is cooked completely through.